WHAT DOES SUSTAINABILITY COST? CAN WE DO WITHOUT IT? WHAT NEW MOSAIC PIECES CAN BE FOUND?
On the occasion of International Earth Day 2023, RINGANA asked itself what sustainability actually costs.
And whether we can do without it? By answering these questions, RINGANA came up with a clear strategy: the Styrian family-run business will continue to radically expand its sustainability mosaic.
Sustainable business operations create extra costs for companies. To offer an example, RINGANA has produced a sample calculation based on its packaging.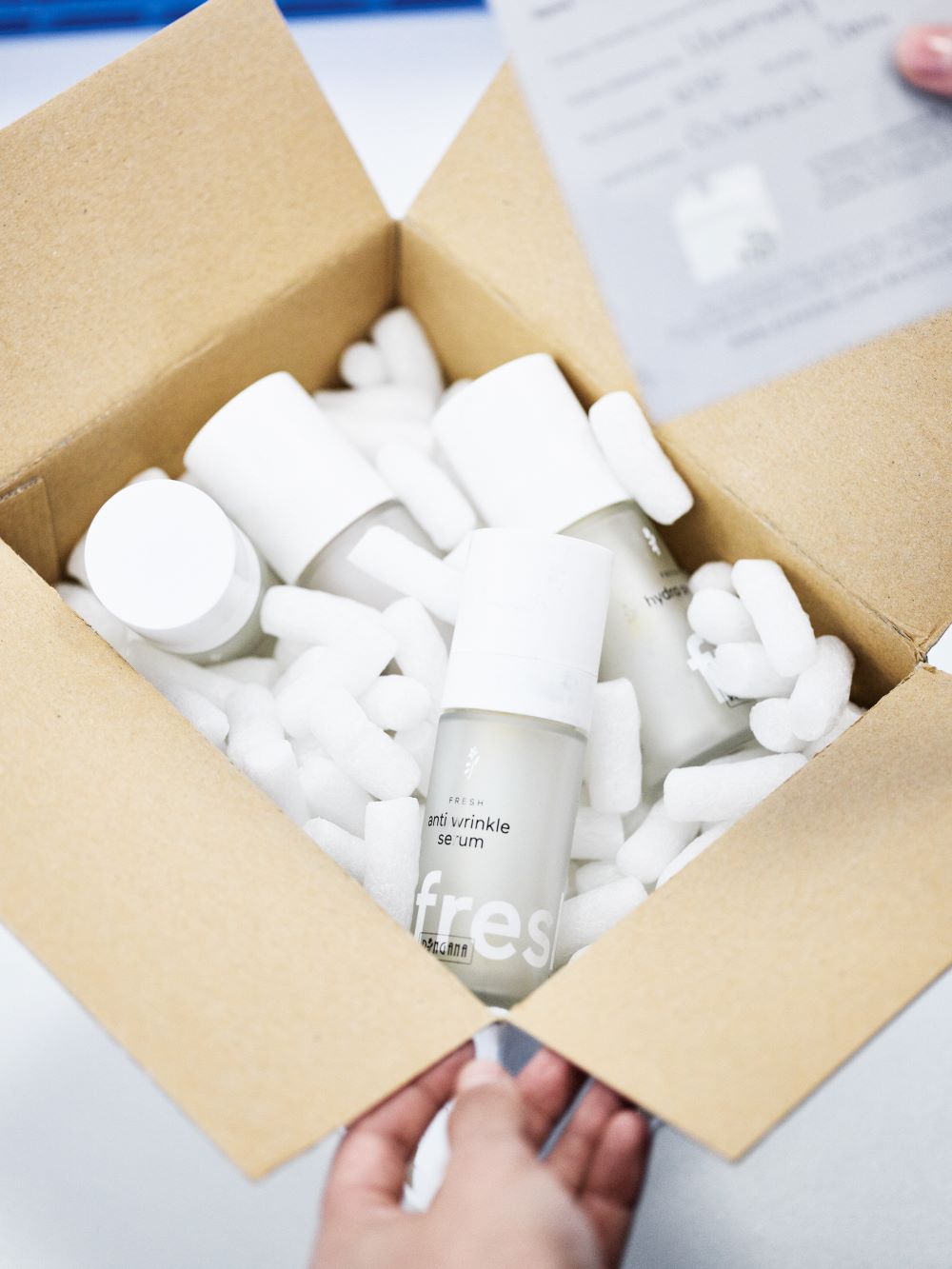 The company's familiar trial-size bottles for fresh skin care are currently being swapped for pouches – stable and flexible bags made of recyclable, aluminium-free mono-material with very good emptiability.
This allows RINGANA to reduce its material use by 27%, and container costs by 55%. According to the latest in-house model calculations, the investment could even pay for itself within 2½ years.
Here's another example of how sustainable solutions can quickly save costs:
The costs of RINGANA's tried-and-trusted Reuse Concept – whereby glass bottles can be returned and reused – had already been paid off a year later. And what's even more motivating is the sustainability factor: the concept allowed 23 tons of glass to be reused in 2022.
RINGANA has also put together a sample calculation with regard to energy:
It isn't only in terms of sustainability that installing a photovoltaic plant to generate renewable energy has paid for itself. It has meant that in 2022 during a time of high energy costs, when the company produced 30% of its own power requirement, a saving of over 30% of the investment costs was achieved. So RINGANA's own low-impact energy production brought both cost savings and supply security.
Last but not least, the area of transport is crucial when it comes to sustainability and costs.
Thanks to in-house manufacture of the material that protects the products inside the packaging – corn chips – 35% of the costs for external production can be saved. In addition, transport kilometres are reduced by 40%. The cost savings achieved through in-house production in 2022 are calculated as equivalent to roughly 10% of the investment costs.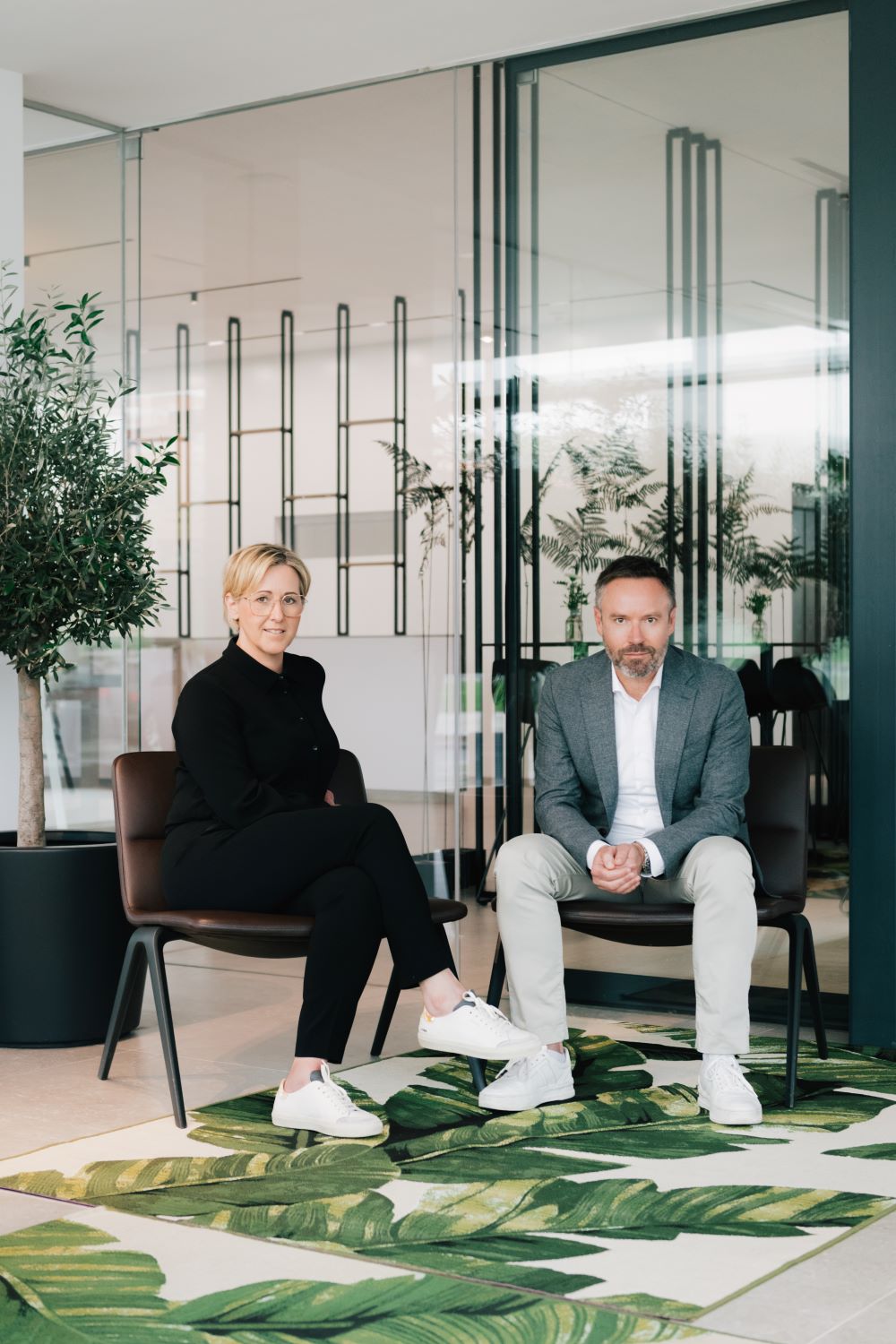 To sum up the costs of sustainability: one must invest to become more sustainable. But then one can look forward to long-term cost savings. In the opinion of RINGANA's CEO, Andreas Wilfinger, the calculation gives rise to the following equation:
"There is simply no alternative here – it's very important to me personally, to keep my eco footprint as small as possible in every area of life.
As a businessman, I face a particularly demanding challenge in this regard – every decision and every action has a far greater impact and far more profound effects than in my personal life. Everything has to be thought through down to the smallest detail."
As sustainability expert Patrick Sonnleitner adds:
"The biggest risk for businesses these days are the global ecological and social crises. We have to face up to them. We need to prepare for the consequences, and cushion them wherever possible. That's what sustainable business is about. Companies who don't tackle these ecological challenges won't survive."
As a result, the company will continue working flat out to expand RINGANA's sustainability mosaic. The greatest achievements in 2022/2023 are:
Switch of trial-size bottles to pouches:
The familiar trial-size bottles will be replaced by pouches in May 2023, resulting in an immediate and enormous reduction in packaging.
In-house production of corn chips:
Corn chips – the biodegradable fill material that ensures the safety of the products in every package – have been manufactured at the RINGANA Campus since 2022. An extruder makes it possible to process one sack of organic corn starch granulate into an entire lorry-load of organic corn chips, enabling an annual CO2 reduction of over 100 tons.
Climate partnership with the Dürrenstein-Lassingtal Wilderness Area
The partnership with Europe's last primeval forest was concluded for a number of reasons: climate conservation, greater biodiversity, and the effective, scientifically-tested offsetting of CO2 emissions.
Framework conditions have been developed – far stricter than the market standard – which allow for meaningful, long-term CO2 offsetting. Only future-proof businesses are allowed to offset (only) their unavoidable CO2 emissions at a price which, according to experts, is far higher than the usual market price. What is central here, is the effect that the measures have. They must be physically measurable and be guaranteed for the long term.
Sustainability transparency report
Everyone at RINGANA agrees: "Greenwashing is sustainability's worst enemy".
"Pretending that one is producing and selling something that is organic, eco-friendly or sustainable, lulls consumers into a false sense of security, and creates the illusion of progress that doesn't exist."
To prepare the ground for improvements, ongoing analysis and a continuous search for and creation of more sustainable paths are essential. RINGANA has taken this approach since it was founded 26 years ago. This way of thinking, and the corresponding measures that have been put in place, were published at the end of 2022 in a transparency report.